Veteran's Tribute Career and Technical Academy (VTCTA) is a specialized high school located in Las Vegas, Nevada that offers a unique approach to education by providing students with real-world experience in their chosen career field. The Academy was founded in 2012 and has since become a leading institution in career and technical education, with a focus on preparing students for the workforce. With a strong emphasis on providing hands-on training in various technical fields, VTCTA is one of only a few high schools in the country preparing students for future careers in emergency services and 911 dispatch operations.
One of the programs offered at VTCTA is the Emergency Telecommunications course, which prepares students for careers in public safety. The program provides students with the skills and knowledge required to work in emergency communication centers and handle critical situations effectively. The course covers topics such as dispatching emergency services, managing emergency calls, and providing critical information to first responders.
NextNav, as a company that is dedicated to supporting the Public Safety community, was honored to present "The NextNav Future of Public Safety Award" on April 27th. This scholarship was established in partnership with the Public Education Foundation and is awarded to a student who has completed Emergency Telecommunications I and II classes. The recipient must also be pursuing a career or further education in Emergency Services or Public Safety.
This year's recipient of the award is Rosselyn Barajas, a student at VTCTA. Barajas has demonstrated exceptional dedication and passion for the field of emergency services, and her hard work and commitment make her a deserving recipient. Rosselyn shared in her application essay why she is interested in pursuing a career in emergency response. "Coming from immigrant parents, I witnessed firsthand how hard it has been for my parents to assimilate and be able to seek emergency help. There's been so many times when my parents spoke to (911) representatives over the phone and asked, "Does anyone speak Spanish?" and no one was able to help them. Part of the reason I want to pursue a career in emergency telecommunications is because I want to be able to be on the other side of that phone and help anyone, especially people like my parents, and help them get the help they need regardless of the language they speak," she wrote.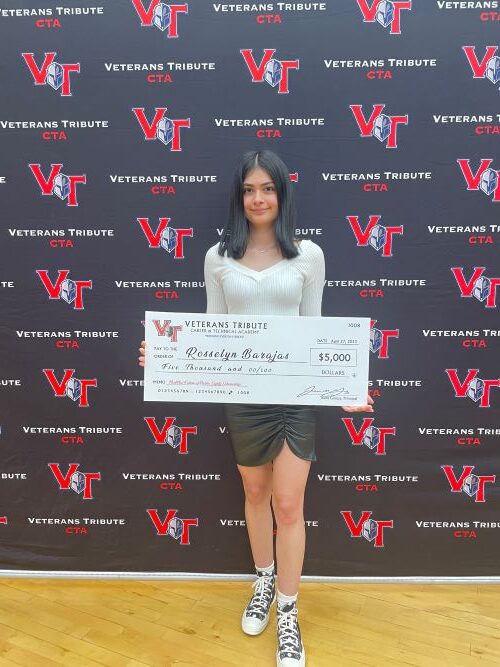 As the winner of the award, Barajas will receive $5,000 to support her education and career aspirations. Barajas plans on studying computer science in college and intends to work part-time as a dispatcher. "A major aspect of the future is computer science and emergency telecommunication. Being able to study and become more knowledge about software and computer systems as I intend to pursue a computer science degree will allow me to contribute to the growing field of next generation 911."
The partnership between NextNav and the Public Education Foundation underscores the importance of investing in the education and training of future public safety professionals. By recognizing outstanding students like Rosselyn, we can encourage and inspire the next generation of emergency responders and public safety professionals to make a positive impact in their communities.
Congratulations to Rosselyn Barajas on this well-deserved award, and we wish her all the best in her future endeavors!