Inside GNSS recently had the opportunity to speak with NextNav's CEO, Ganesh Pattabiram, about the company's game-changing technology and its ability to act as a resilient layer to GPS and GNSS.
In the article Ganesh Pattabiram discussed the core features and advantages of NextNav's TerraPoiNT network, as well as results from the JRC and DOT testing.
"We have already demonstrated our system in the United States, and the JRC report was consistent with the US DOT report in finding that TerraPoiNT exceeds industry requirements for resilient PNT. We're thrilled to have this validation of our performance."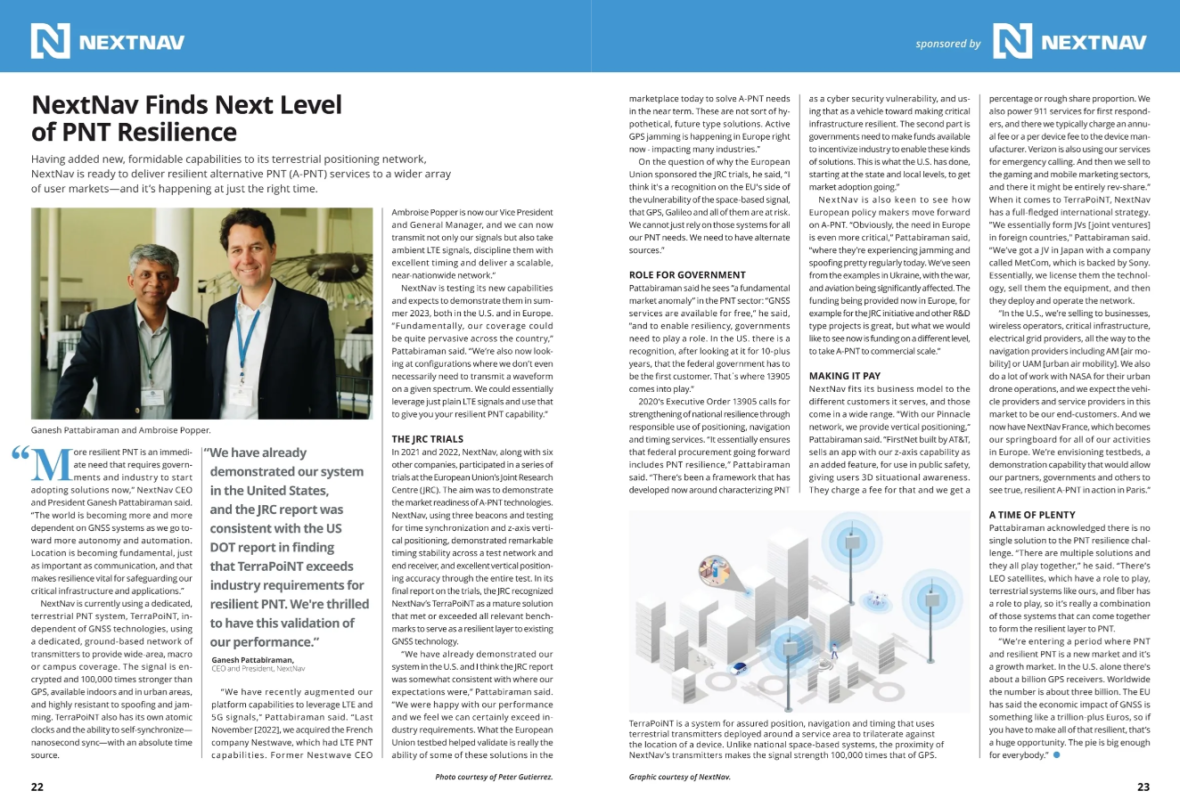 The full article delves deeper into the innovative features of TerraPoint and explores its wide range of applications across industries. Check out the digital version of InsideGNSS's latest edition here.