The Mile-High City of Denver played host to the International Technical Meeting of the Institute of Navigation's Global Navigation Satellite Systems (ION GNSS+ 2023) from September 11th-15th. This annual gathering brought together experts, innovators, and enthusiasts from the world of Global Navigation Satellite Systems (GNSS) and related PNT solutions, and NextNav was among the exhibitors at this year's event. We exhibited our groundbreaking TerraPoiNT 3D PNT technology, and showcased how we have been able to leverage LTE signals to provide accurate timing and a 3D position. Later in the week, NextNav's APNT Systems Lead Sameet Deshpande spoke at the conference regarding TerraPoiNT's testing results.
During the event, attendees had the chance to visit NextNav's booth and hospitality suite, where they could see TerraPoiNT in action. The NextNav team was on hand to provide demonstrations and walk through how TerraPoiNT works, testing results from the DOT, and more.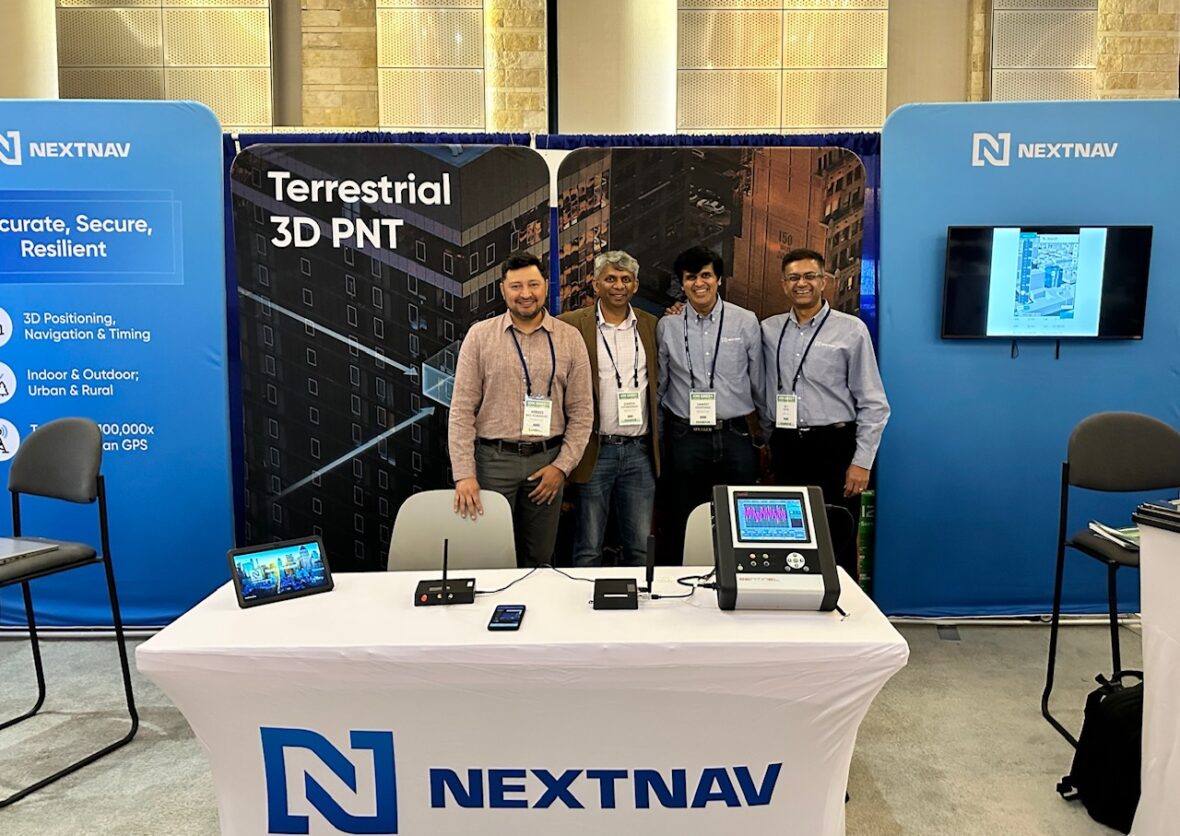 The week at ION GNSS+ was an astounding success for NextNav and a chance to connect with other experts in this field. Check out this recap of the full event put together by The Institute of Navigation, featuring a cameo from the NextNav team. >> Watch it here!
Our participation at ION GNSS+ 2023 in Denver is a testament to our commitment to advancing the geospatial industry, and ensuring there's a resilient solution to GPS and the PNT services we all rely on – helping to keep our world safer.
Interested in learning more about TerraPoiNT? Visit our page here or request a meeting with one of the experts on the NextNav team!