Ambroise Popper, VP & GM at NextNav, recently spoke with Claus Hetting from Wi-Fi NOW about how NextNav is providing accurate vertical location information for 911 services in the US as the starting point for the AP location services.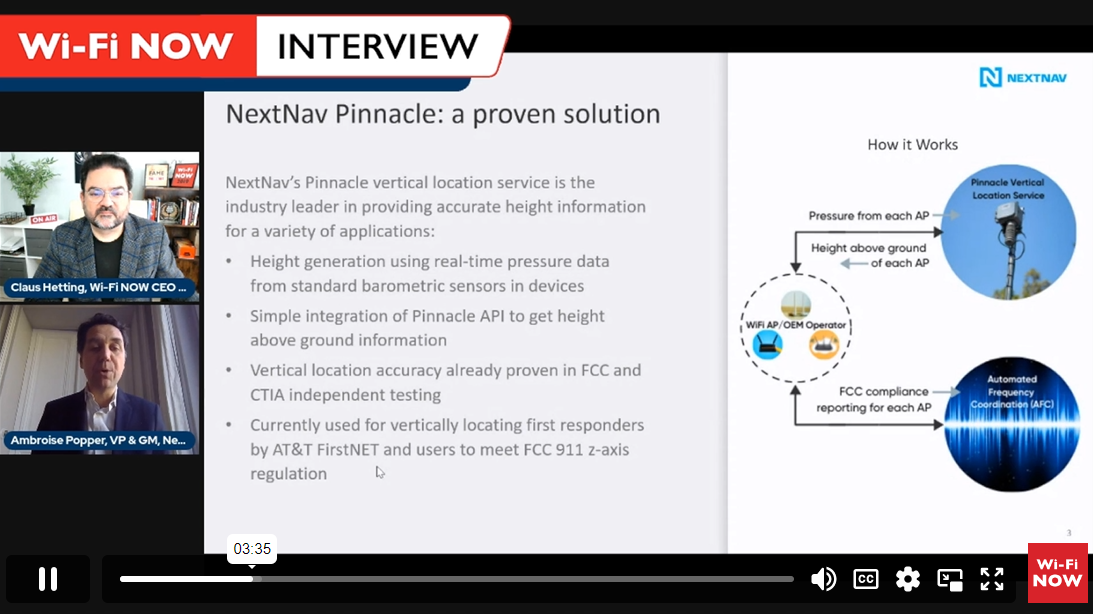 Watch the full interview and learn how real-time height generation enables flexible deployments, reduces errors, and more here.
In addition, if you'd like to get more details on what Popper presented about how NextNav Pinnacle helps meet FCC's WiFi 6E/7 Access Point (AP) vertical location reporting requirements to the Automated Frequency Coordination (AFC) system, you can do so on our WiFi 6E/7 page here.